Istanbul 1/2
Geoffroy Pithon - jeudi 19 février 2015 - Pérégrinations
Quelques clichés d'Istanbul, une semaine passée autour du quartier de Kadiköy, côté asiatique de la ville…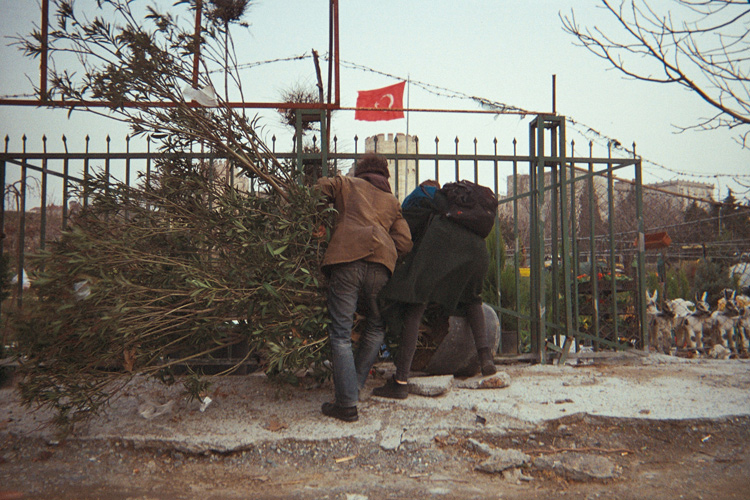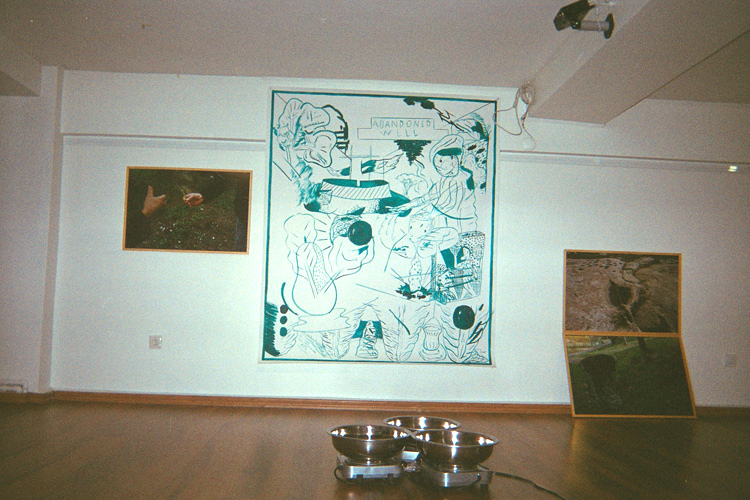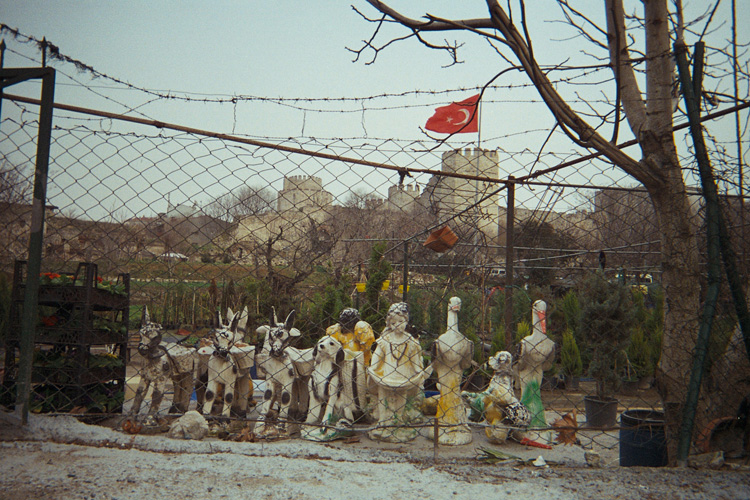 Carmen Bouyer
exposait à la
Galerie Halka
son travail réalisé durant ces derniers mois en Turquie. Elle m'a invité à présenter quelque chose, une série de dessins, on a intitulé ça
Many Voices Landscape
.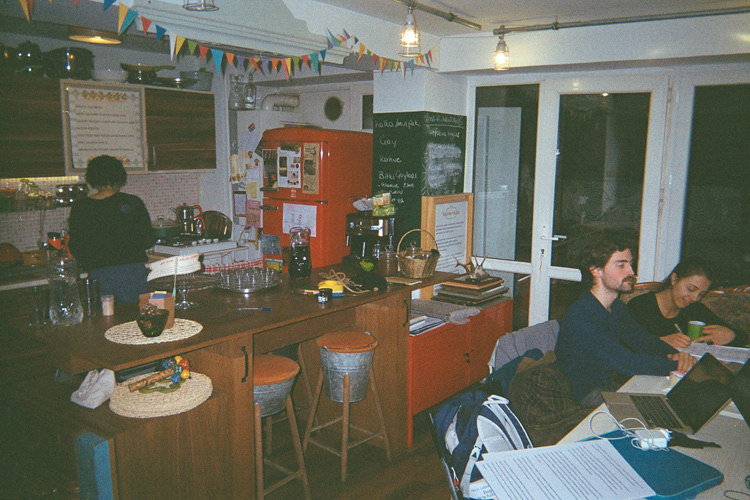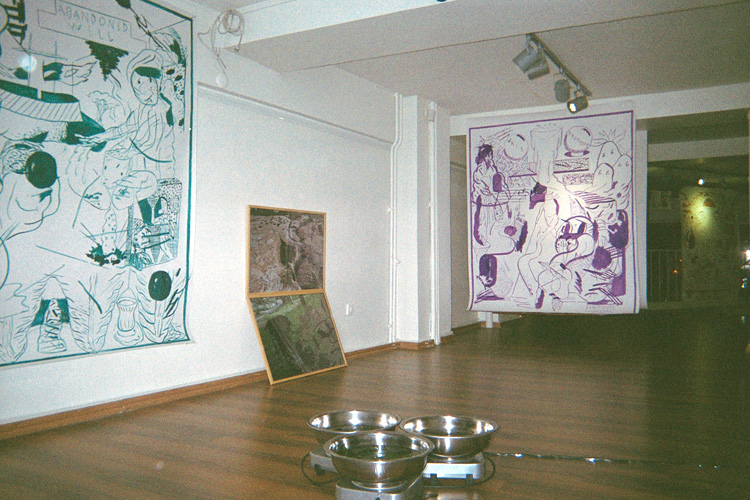 Ci-dessous, des photographies de Carmen extraites de l'installation. Celles-ci furent prises au pied des remparts de Yedikule, une ancienne zone de fortification, limitant la ville au XVème siècle, dès lors perpétuellement occupée par des agriculteurs exploitant ces petites parcelles de génération en génération. Les potagers sont toujours actifs et témoignent de la naissance des premiers jardins urbains et de leur fragile pérennité aujourd'hui menacée.
Dozen urban farms. Photographs taken in Istanbul Yedikule food gardens (« bostanli"), a farmed land just by the walls of old Byzantine Constantinople, now trapped in the center of vibrant modern Istanbul megalopolis. A sixth-century Byzantine text mentions the cultivation there of "a large variety of green salads, endive, carrots, onions, and cabbage », making it one of the oldest urban farm in the world.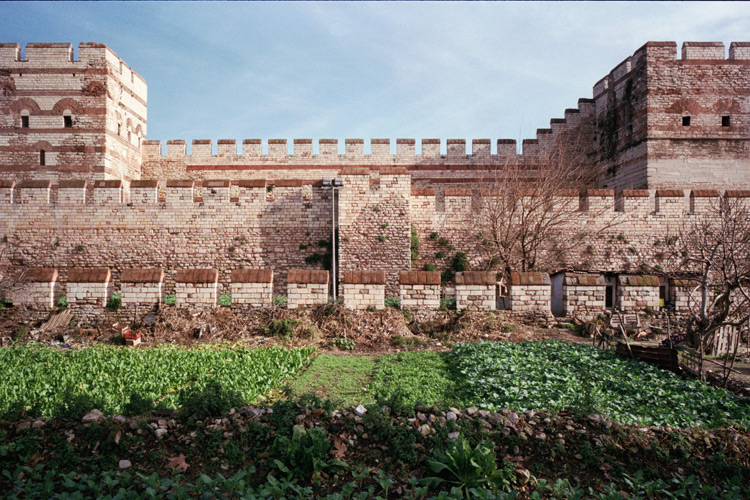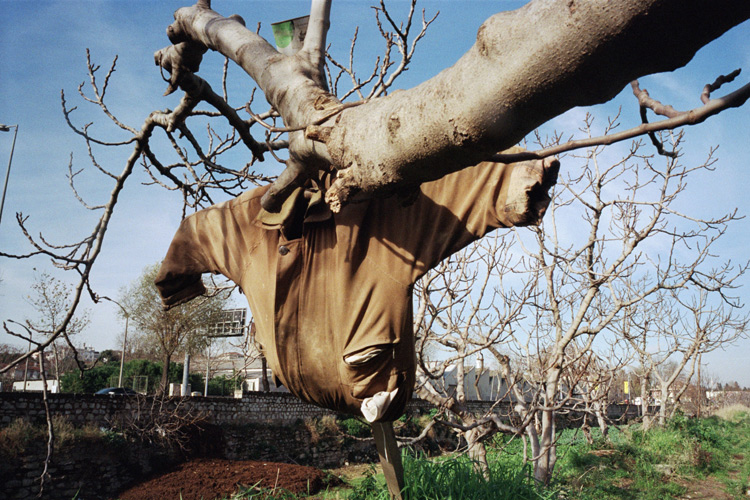 En regard de son exposition à
la galerie du Maquis
, Carmen présente aussi une vidéo et quelques clichés de glanage sauvage à Izmir, geste ancestral d'une récolte spontanée de plantes comestibles dans les interstices de la ville. On y voit aussi des paysages de la région de l'Urfa, lieu emblématique où l'homme du néolithique chasseur-cueilleur s'est peu à peu sédentarisé.
With 3000 native plants local from the region, many of them edible, used in traditional meals, medicinal care, craftsmanship and other cultural patterns Izmir is located at a tipping point for reconnecting with our common roots. This world heritage and gene center has a lot teach for the future of sustainable agriculture. Indeed not far from where it sprouted in the Neolithic era, agriculture in Turkey (and elsewhere) now faces a turning point where it should be inspired by wild nature life forms instead of trying to master it. This inspiring holistic approach also called natural farming, food forest model, using wild local plants and fruit trees to provide food, is supported by local municipality in Urla and Cesme and very often spontaneous in the villages. This ancient knowledge kept by the ancients can still be recovered today and used as an example.
An herb. Expect to find wild edibles in between the fallen rocs, ancient walls and by the highways of Izmir. The local community knows how to forage the city, wild herbs such as hairy garlic (koremen), dill (dereotu), purslane (semizotu), common mallow (ebegümeci), wild radish (turpotu), great plantain (büyük sinirli ot), needle (iğne), sorrel (labada), white mustard (akhardal), dandelion (hindiba), fennel (arapçaçi), knot-grass (madimak), white mustard (akhardal), spiny asparagus (kuskonmaz), lamb's quarters (sirken) and more. Eat them fresh, fried, boiled and in delicious salad receipts with olive oil and lemon, sometimes with eggs, or in pastries. Could we imagine enhancing the edible landscape in the heart of our cities? Go by your street corner, meet a tree, meet a field and find your dinner.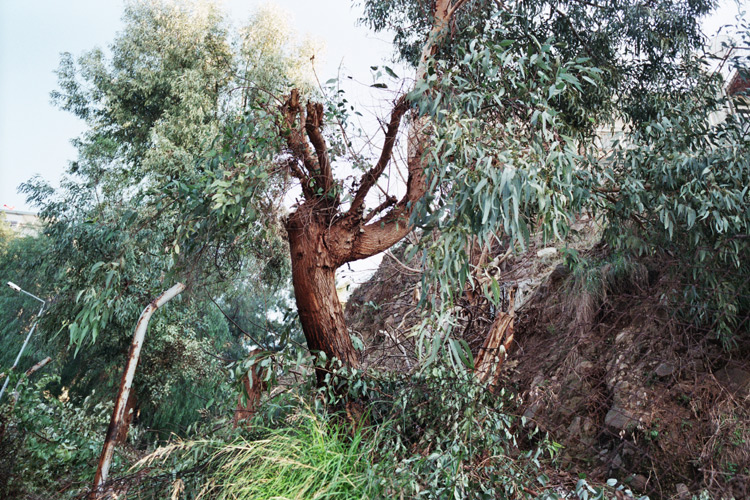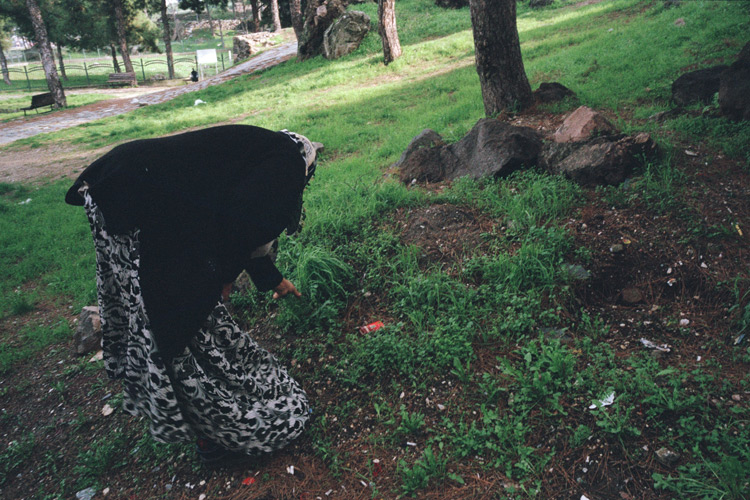 Venant jouxter ces images, mes dessins à l'encre, libre interprétation d'enluminures du XVIème siècle extraites du livre Matali' al-saadet (Book of Felicity).
A collection of ink on paper drawings emerging from different levels of interpretation of former ottoman's miniatures from the XVIth century (Matali' al-saadet, 1582). In this manuscript, I discovered many extraordinary representations staging Human and Nature into a dance appealing divinatory art, tales and utopia.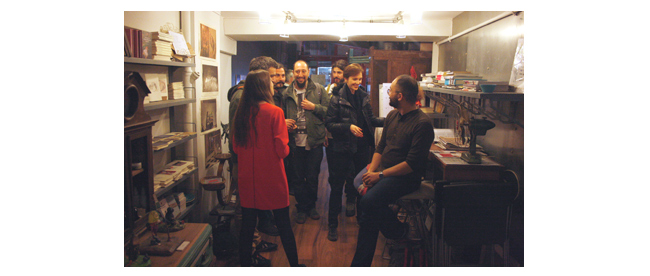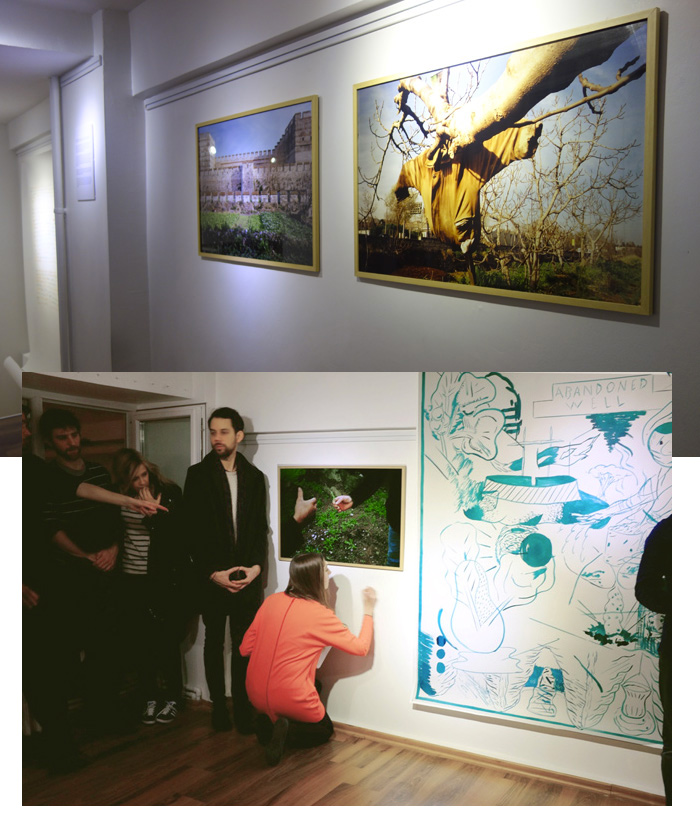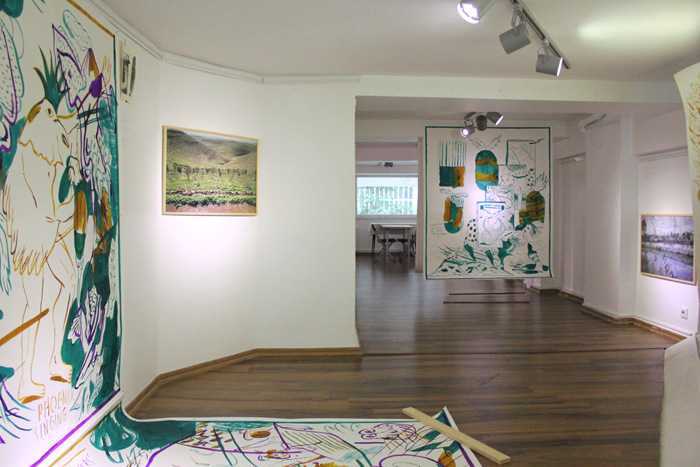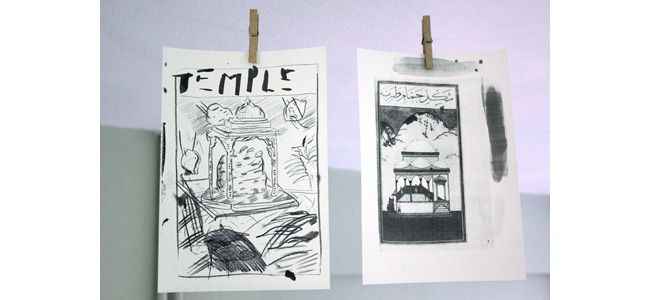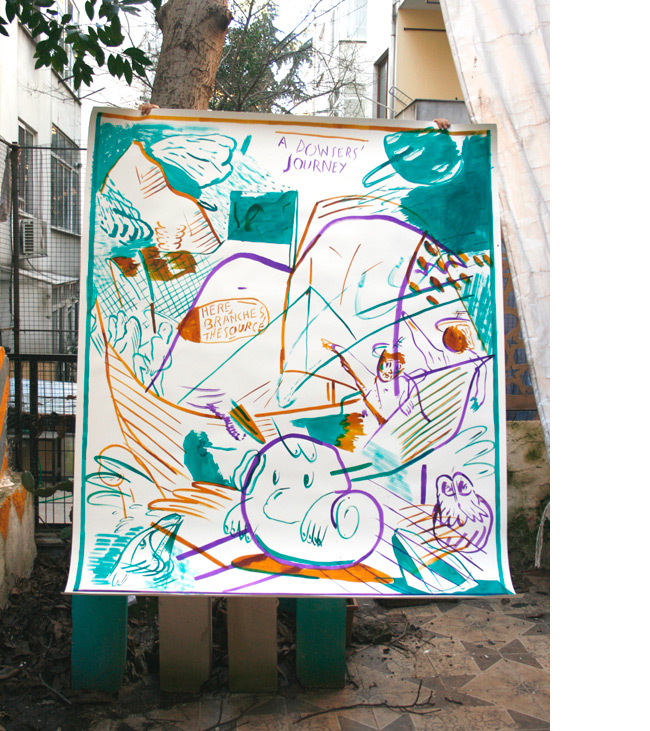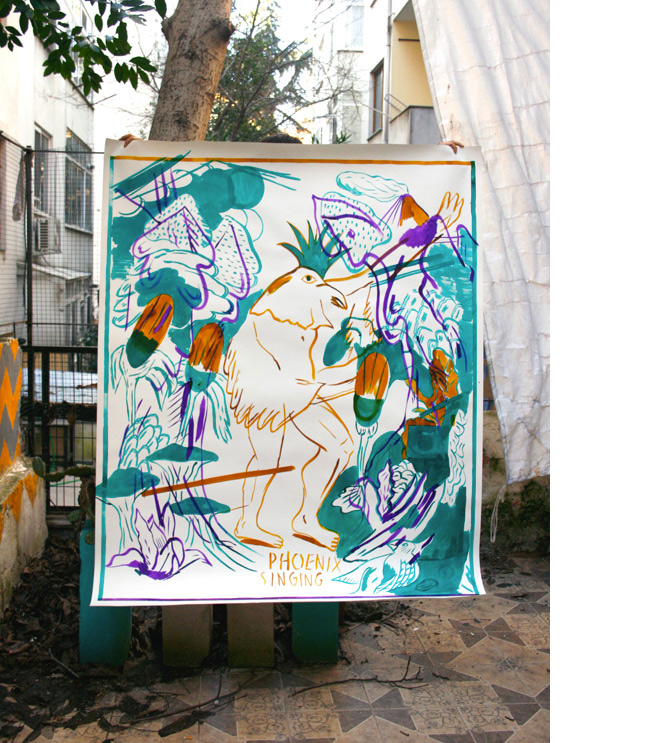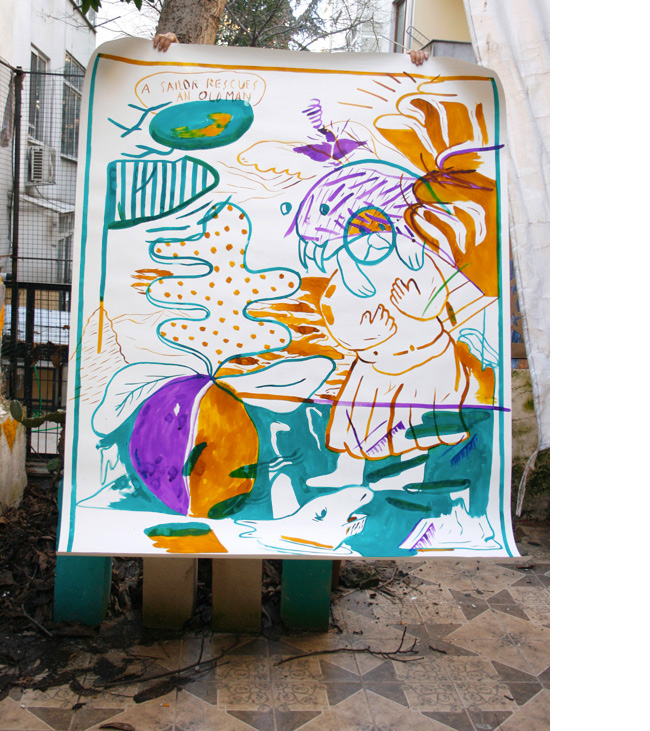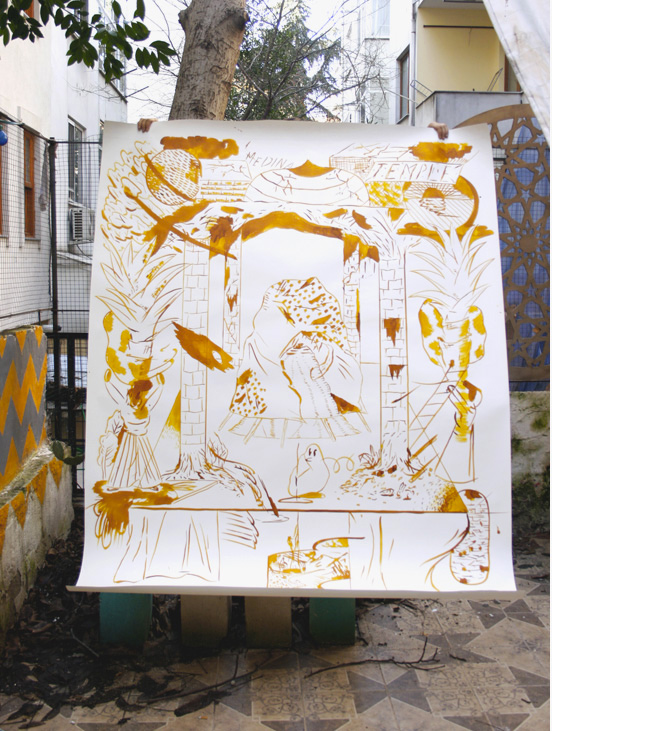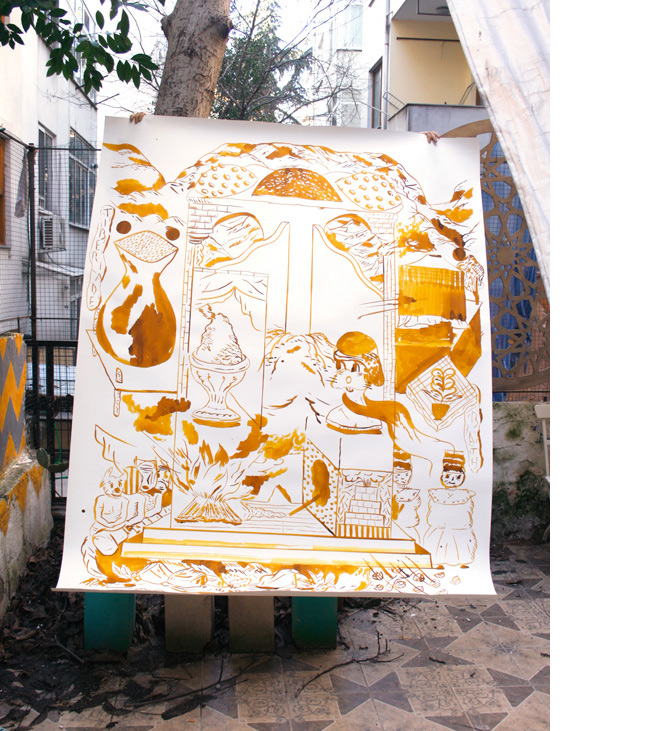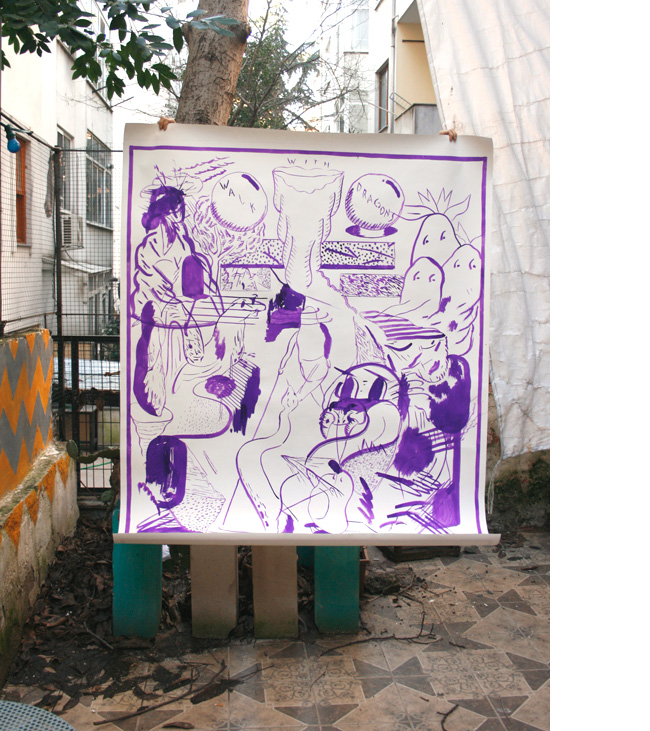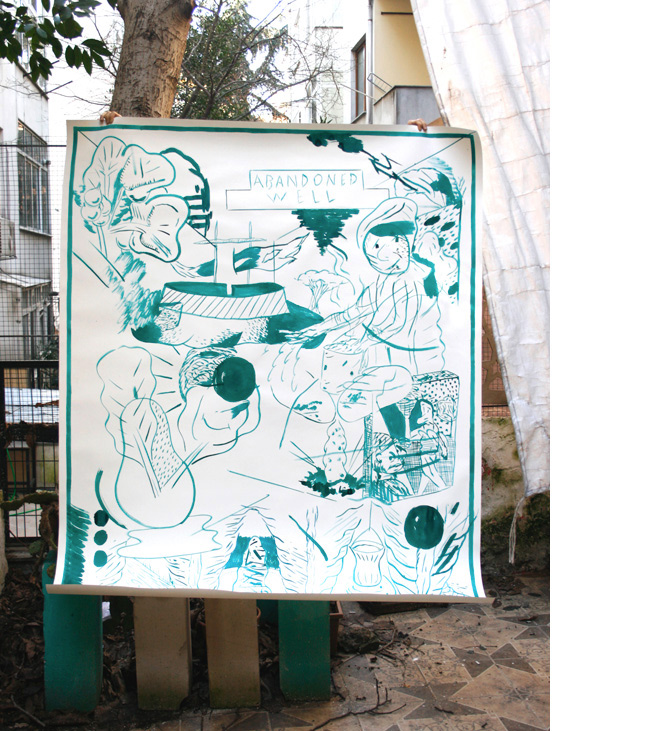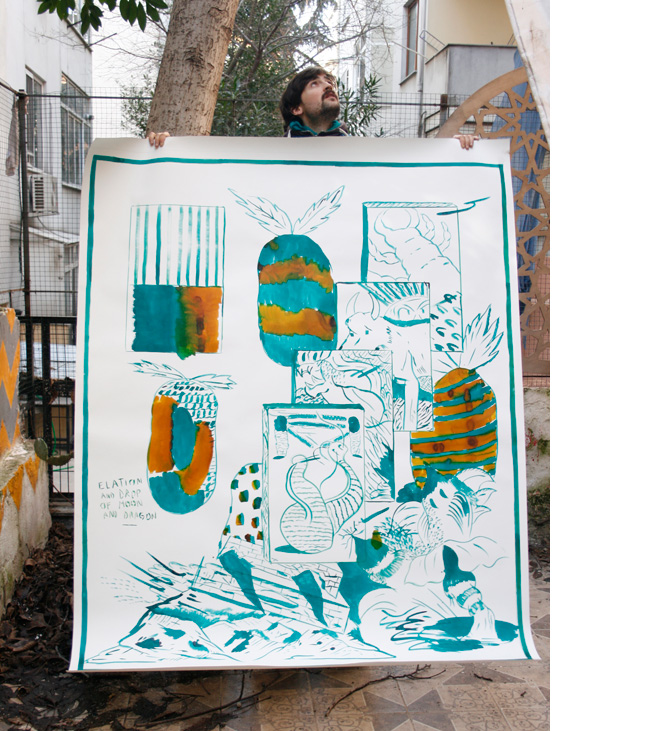 Fabien Labeyrie
en renfort, venu pour nous prêter main forte et profiter du cadre musical foisonnant en enregistrant quelques sons, mais aussi et surtout pour une performance lors du vernissage, un conte franco-turque autour de nos images. Merci à lui, ainsi qu'à Ipek Cankaya, Sezgi Abalı Attal, Cansu Attal et Gözde Kırksekiz.