Signs workshop in Merano, Italy
Adrien Zammit - lundi 16 mai 2016 - Création graphique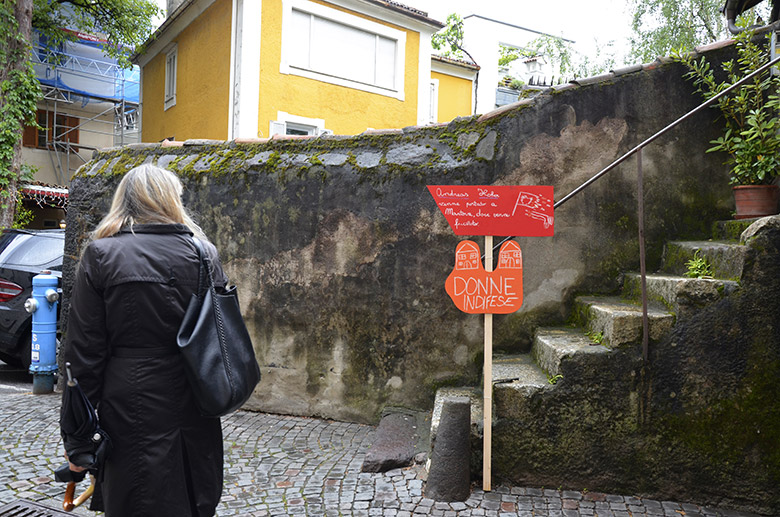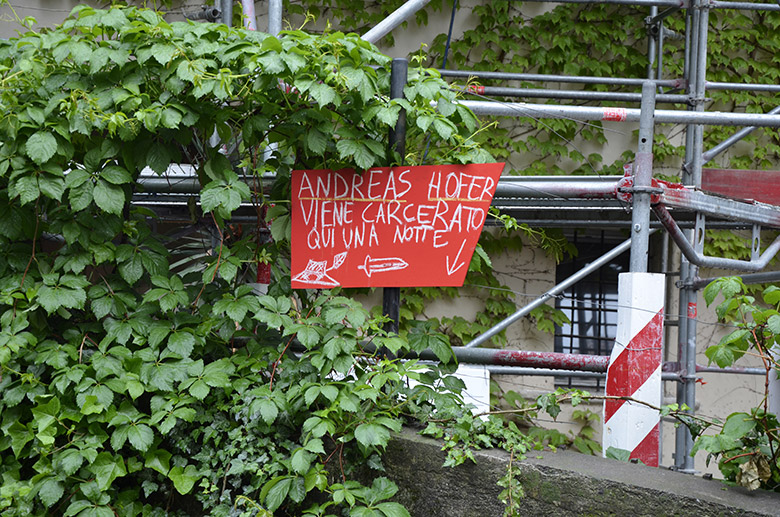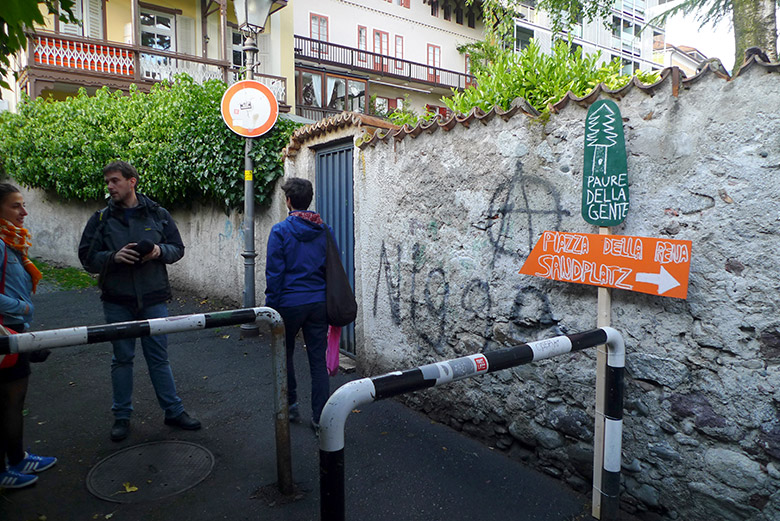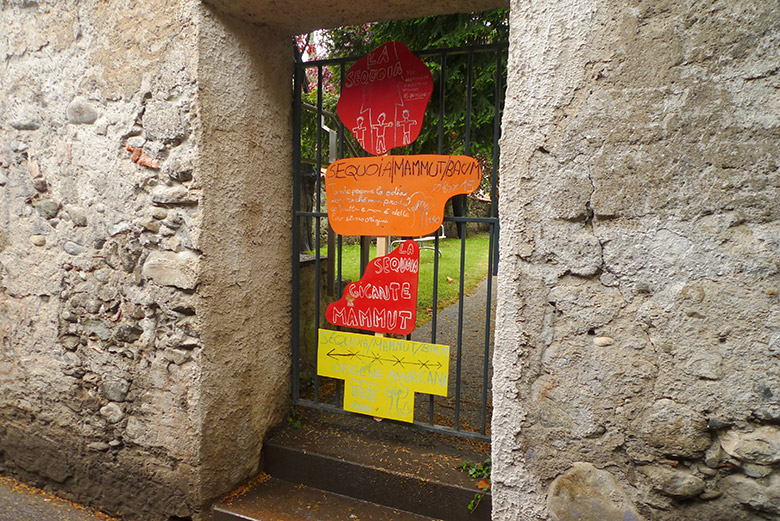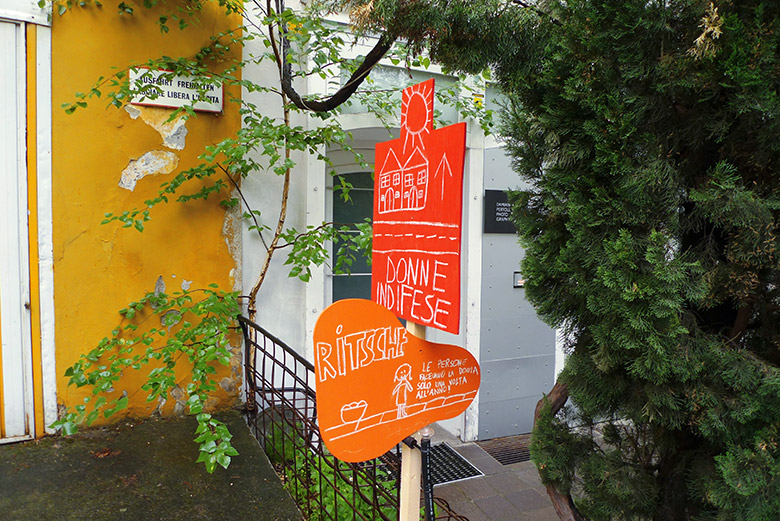 The 12th of May, Formes Vives were invited by
Studio Lupo & Burtscher
to propose, together, a workshop in Steinach, a medieval (but not so touristic) district of Merano (Tirol, Italy). A short and ambitious project : in one day, with a class of twenty children, learning some area's history, then creating a personal transcript by drawing (and installing!) a serie of signs in Merano's streets.
So, I went, acompanied by Isabel!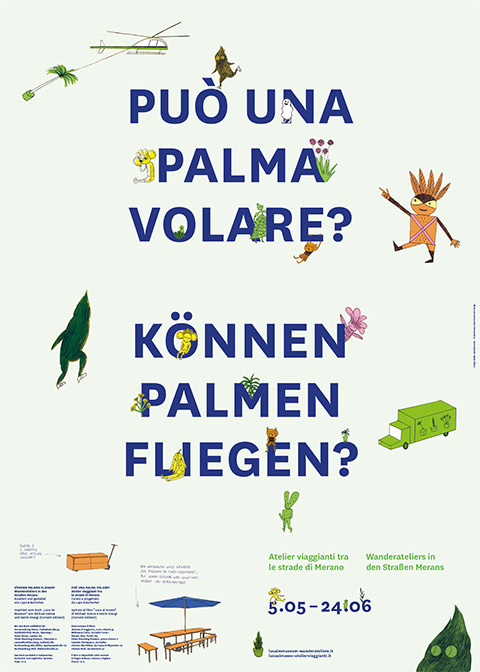 This project happens as a part of
"Can Palm Trees Fly" itinerant pop-up ateliers
, a program of workshops curated by Lupo & Burtscher and inspirated by illustrated children book
Luca at the museum
(Katrin Stangl & Michael Heinze, Corraini Edizioni).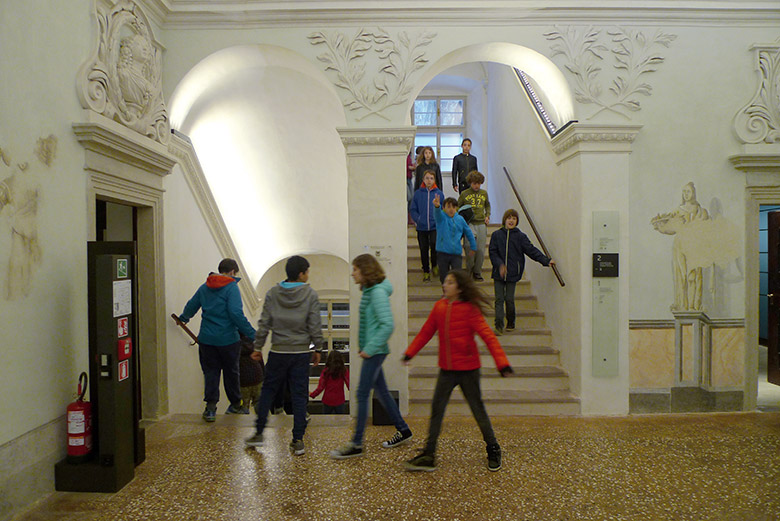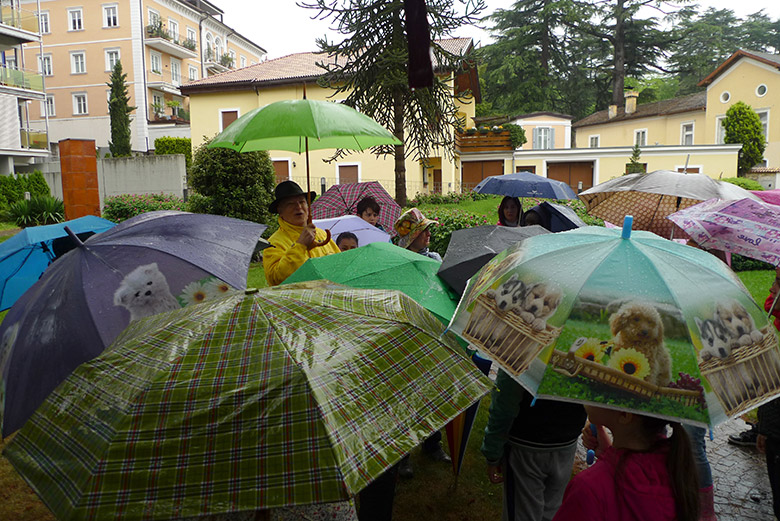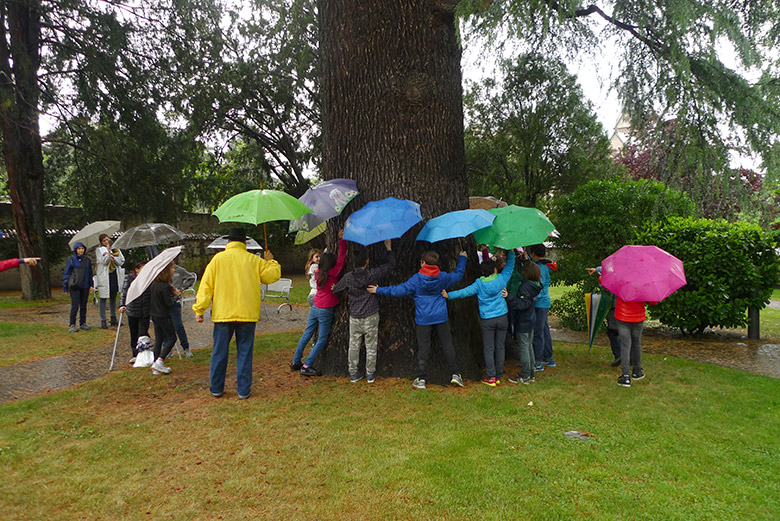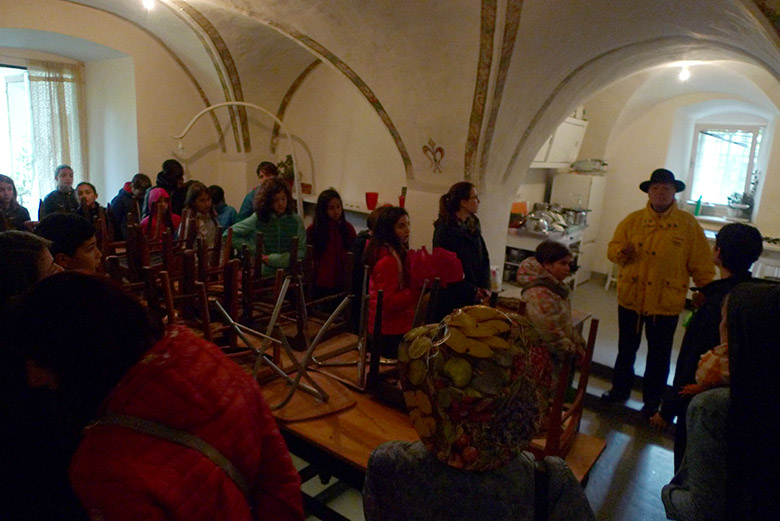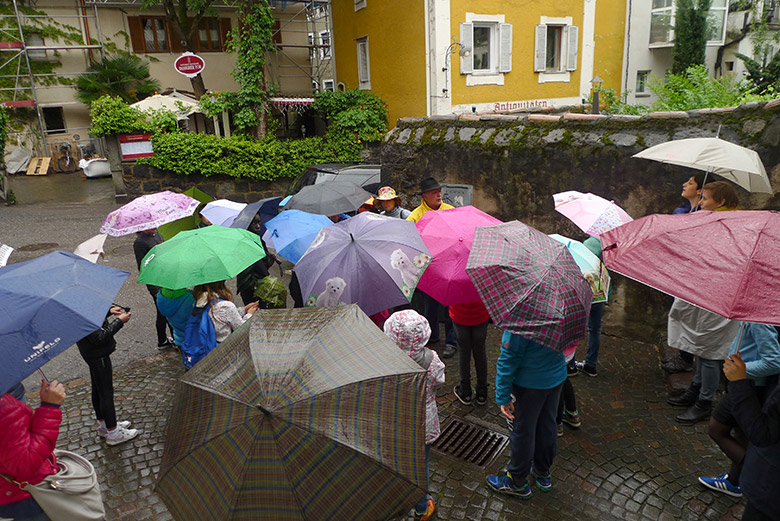 The workshop begin around 9 am, with a nice visit of the district, proposed by two colourful characters from the neighborhood.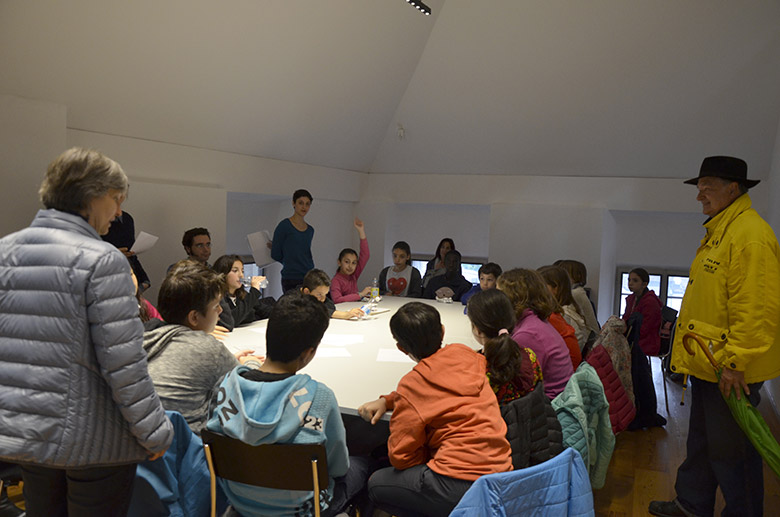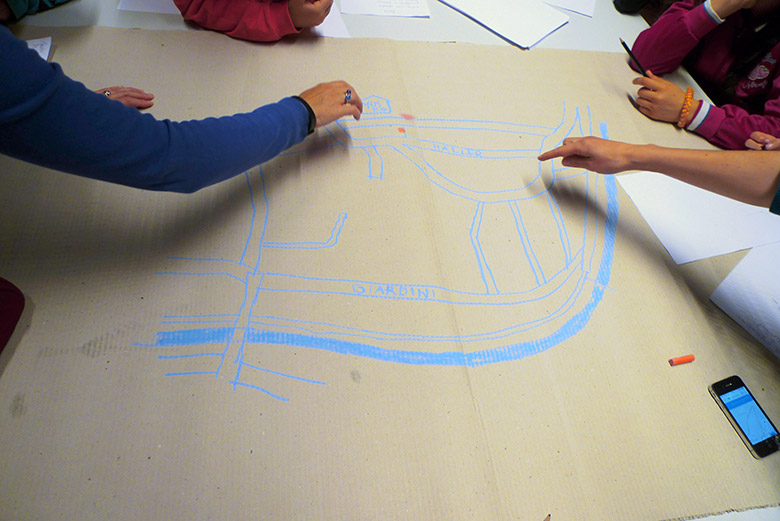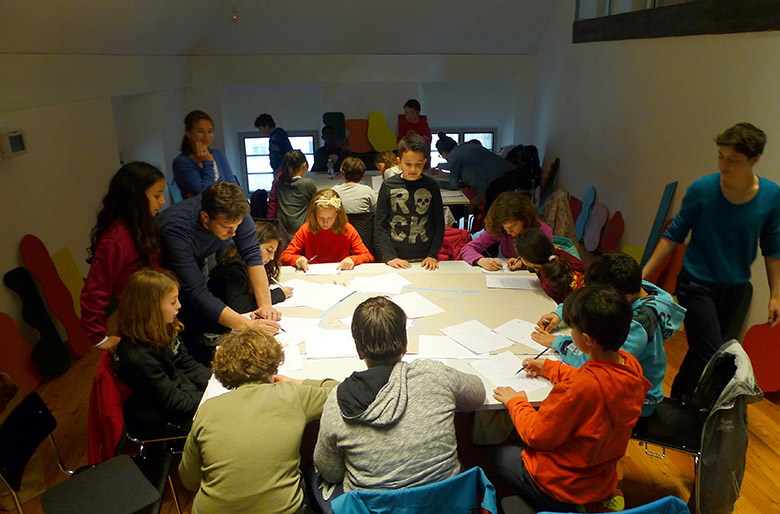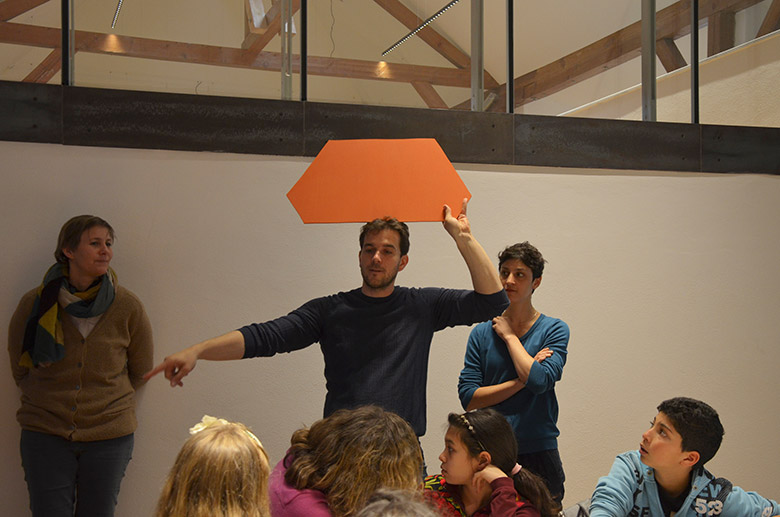 Then, we come back in the Palais Mamming museum where we work (because unfortunately it's raining all day long and so we can't use the special workshop furniture created by Lupo & Burtscher for outdoor events!) Children spend the rest of the morning to recall stories they heard, we collect this memories, and they begin some drawings to compose their signs.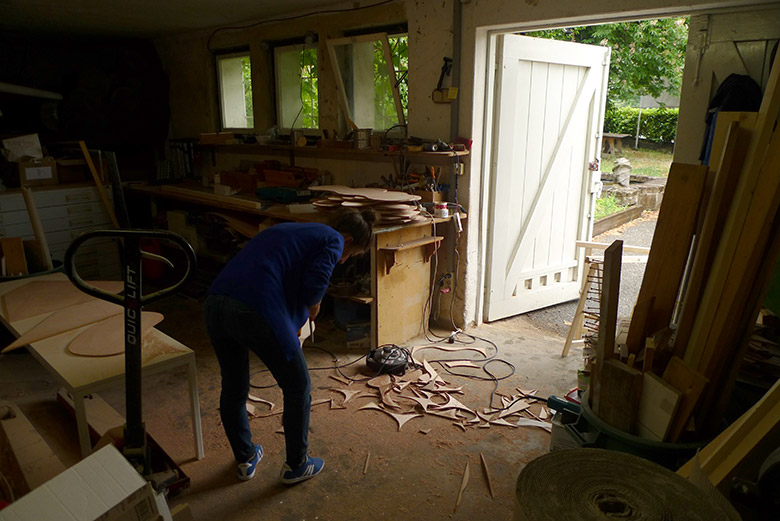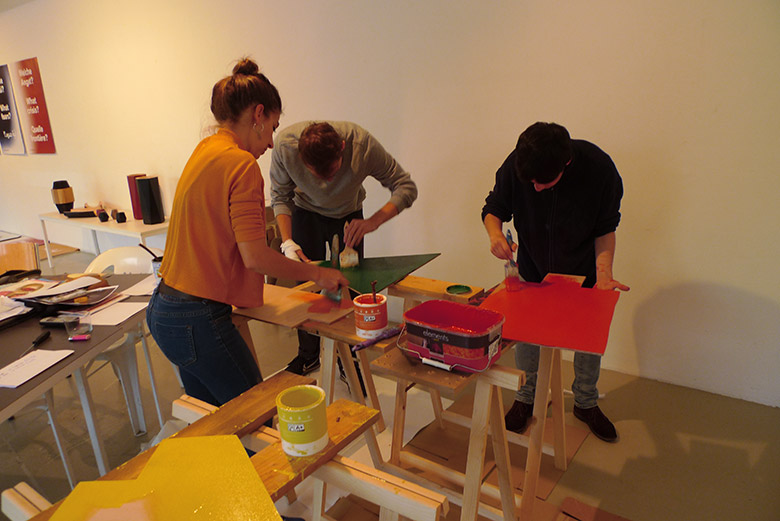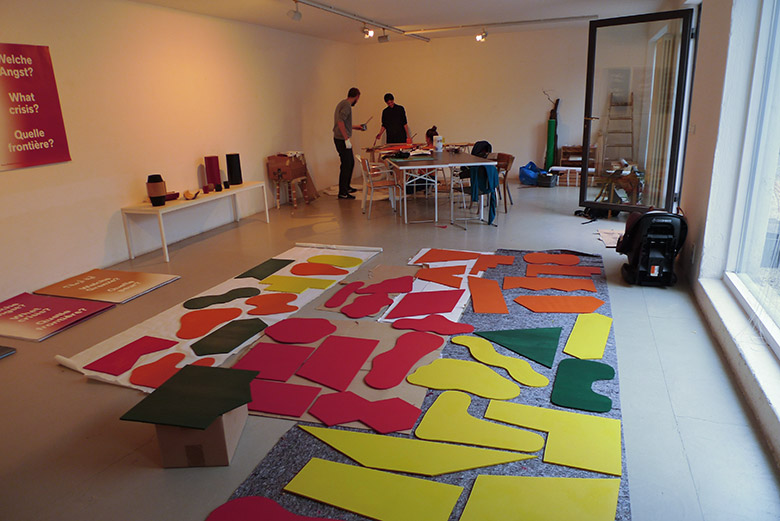 The day before, I worked in Bolzano with Claudia, Adeline, Daniele, Angelica & Andreas (nearly the full Lupo & Burtscher team!), to prepare the signs.
I brought my tools and some DIY material, they bought some wood boards, and thus we produced 50 colored empty signs in their studio. We also finalized the workshop proceedings.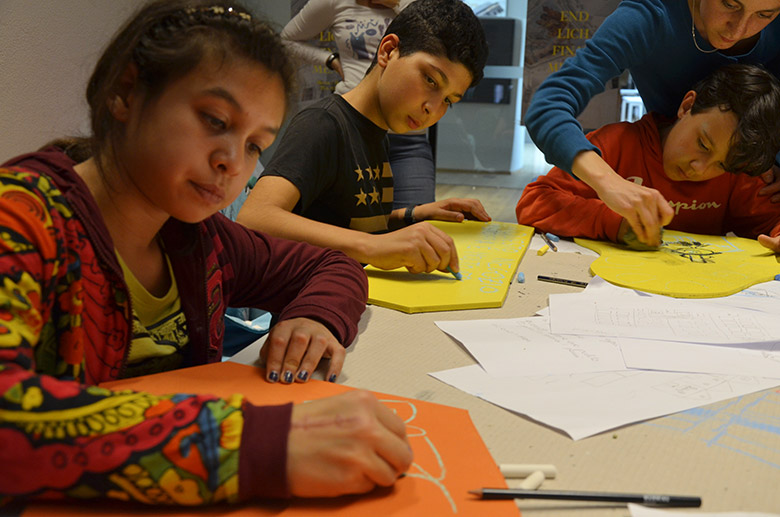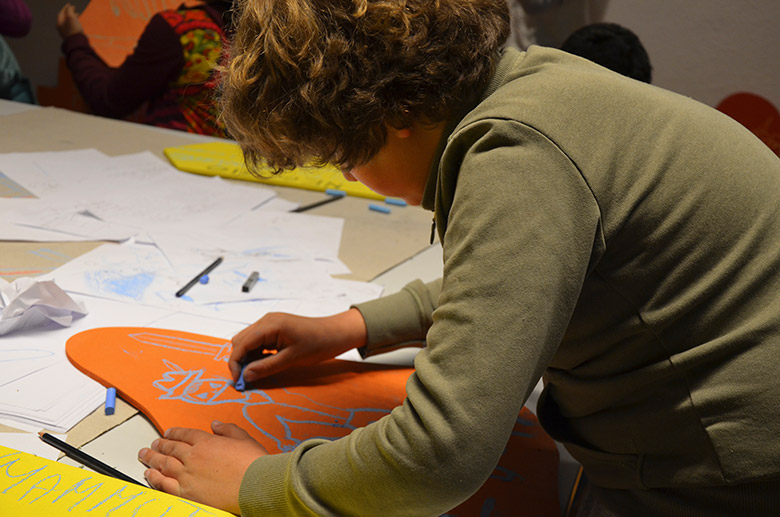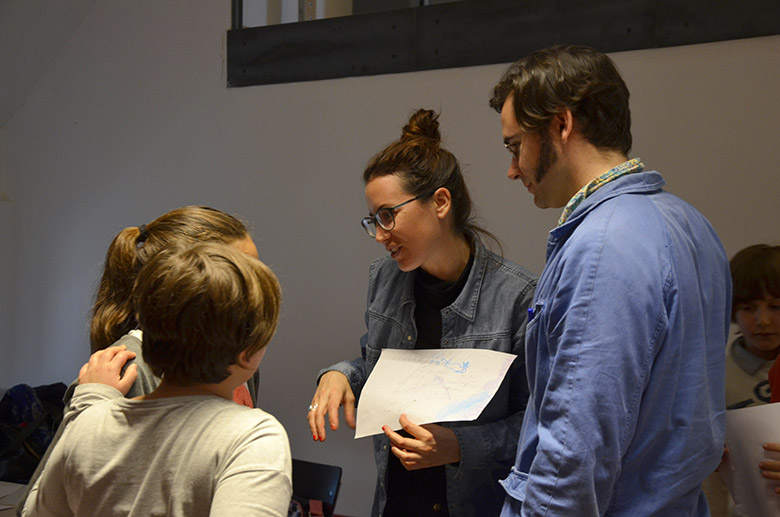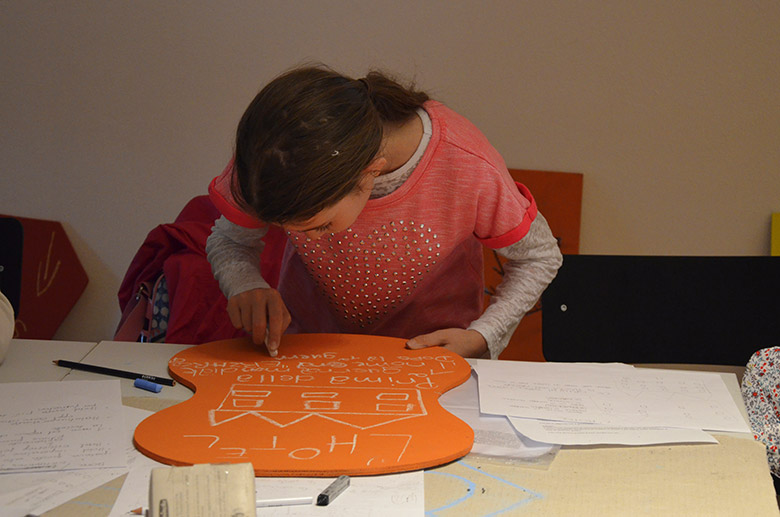 The workshop continue during afternoon by drawing directly on signs, all day Isabel help me to translate Italian to French and vice versa.
For this signaletic work, we chose chalks (principally white and black). We think for ten years old children it's really easier than paintbrush to draw, and the aesthetic quality is definitely more precious and more graphic than marker or pen. With chalks, kids could also erase and try again.
By the way, in reality it is not so easy to use chalk, especially the black one (an "art chalk" quite impossible to erase and which has done a lot of dirty hand traces).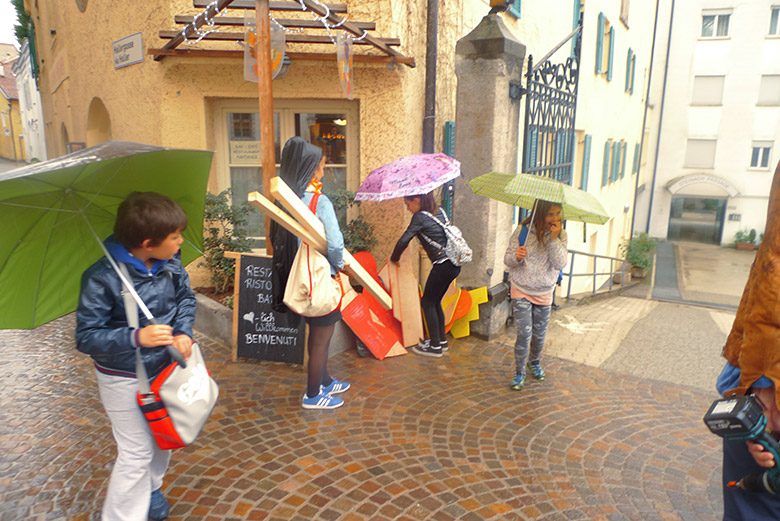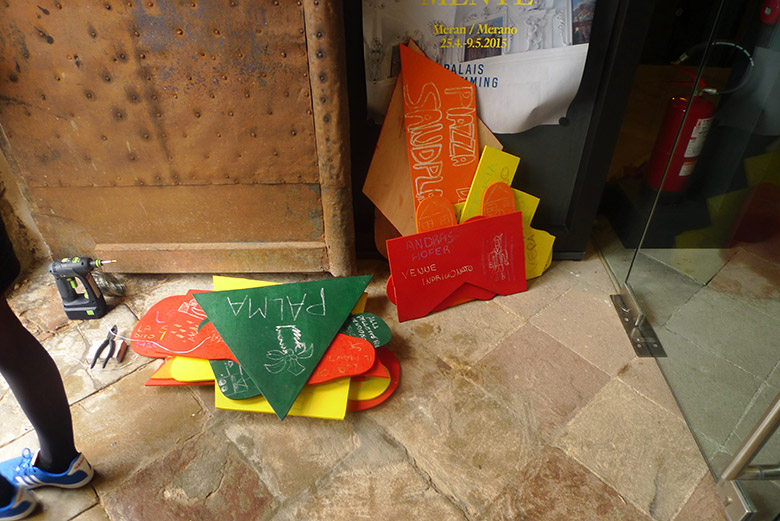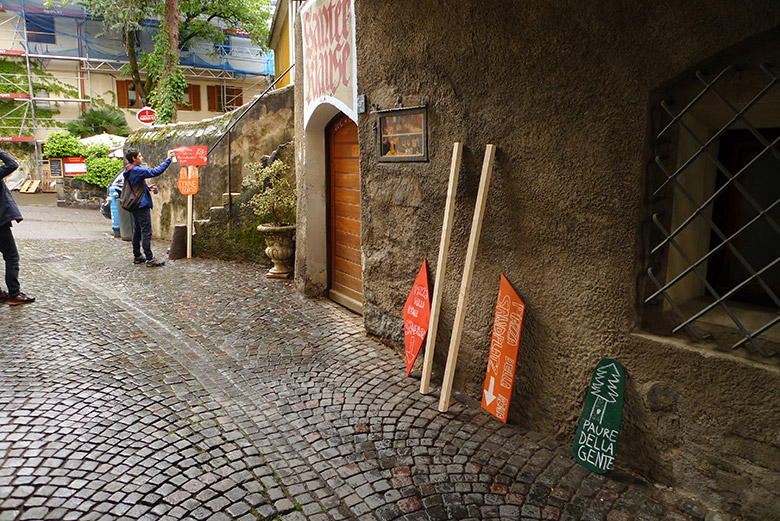 At 3 pm, we fixe the signs with aerosol spray and move in the streets to begin the installation time, with children. With rain it's not easy and fun, but we do the job. Children come back school at 4 pm. We clean the didactic room of the museum, and go to finish the installation with Claudia, Isabel, Adeline & Daniele.
Now the signs will stay here until the end of June. Maybe the chalk will disappear a bit or maybe completely on some panels, maybe few inhabitants will remove some, let's see! This hazards and fragilities are parts of what we love in outdoor works, when our sketches and idea meet the reality of a place.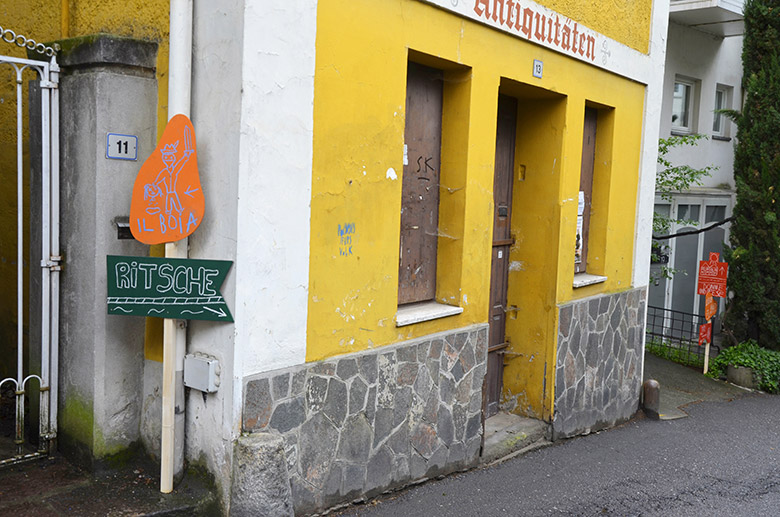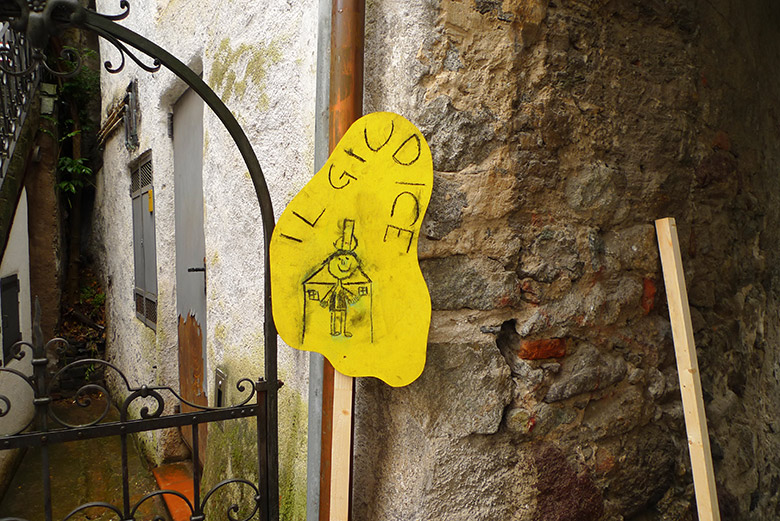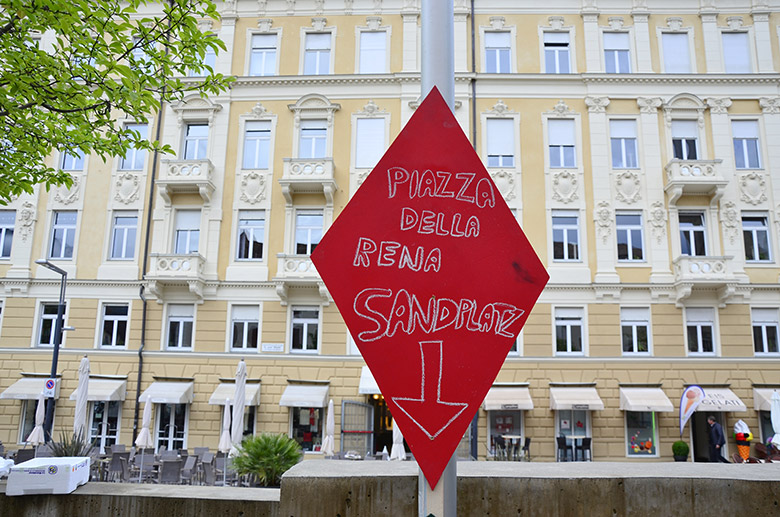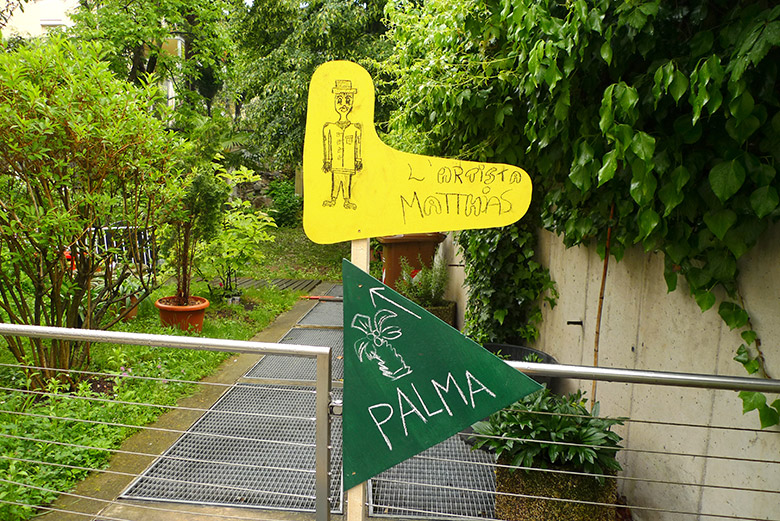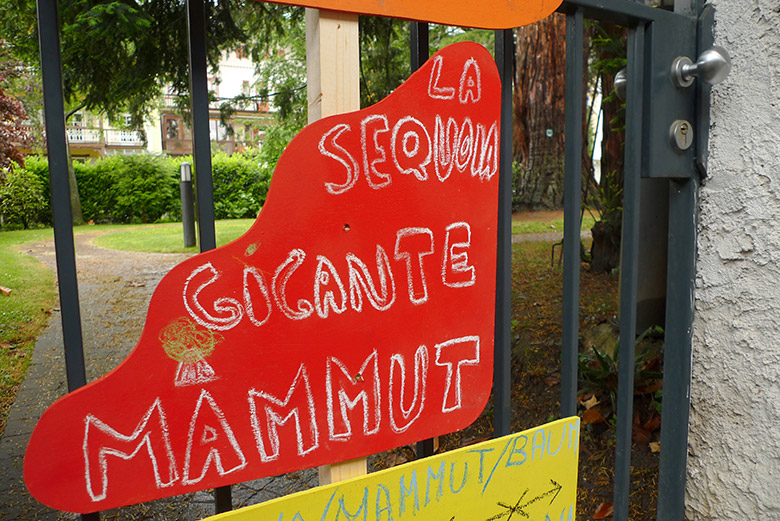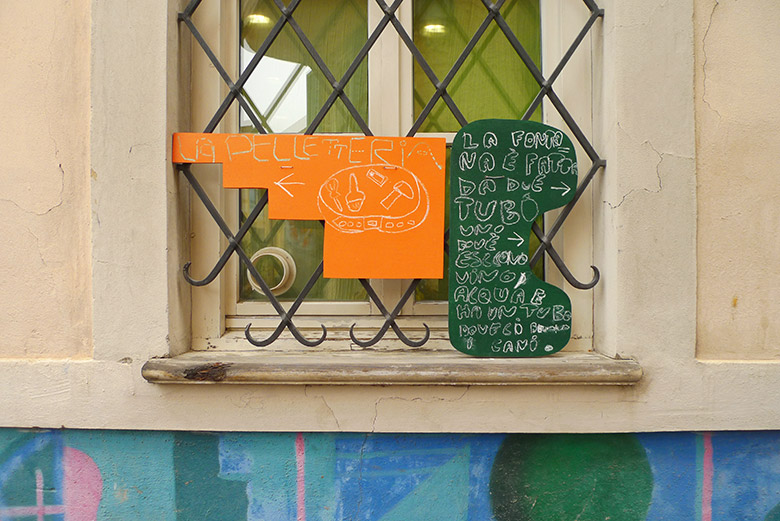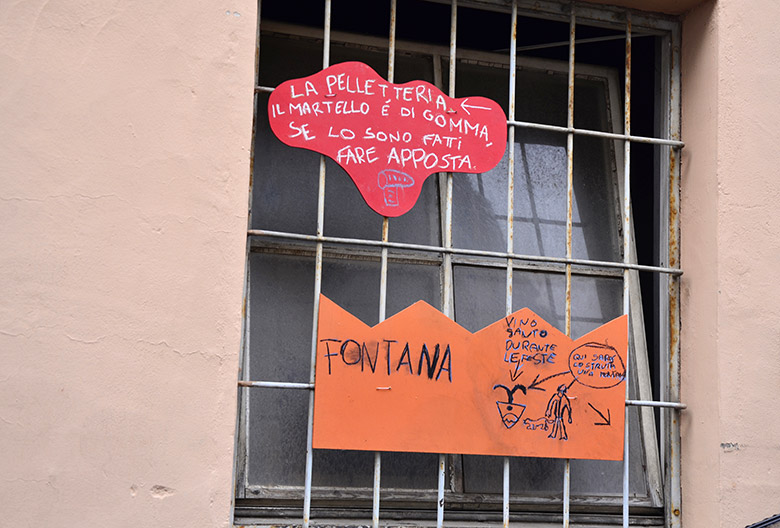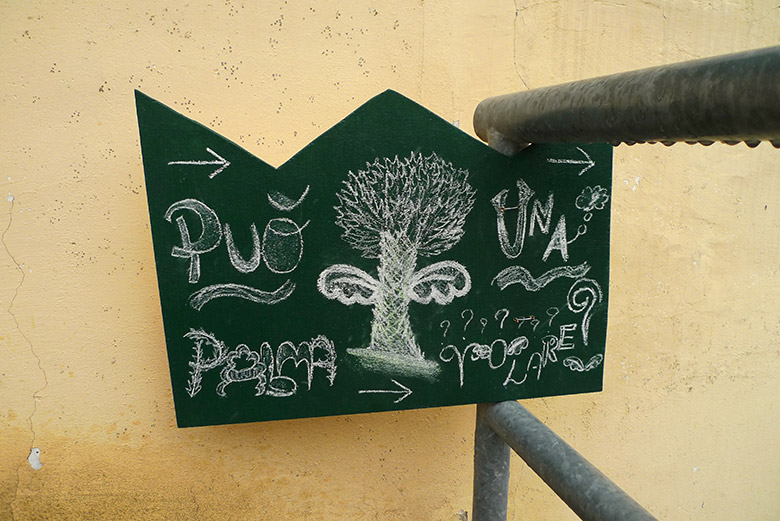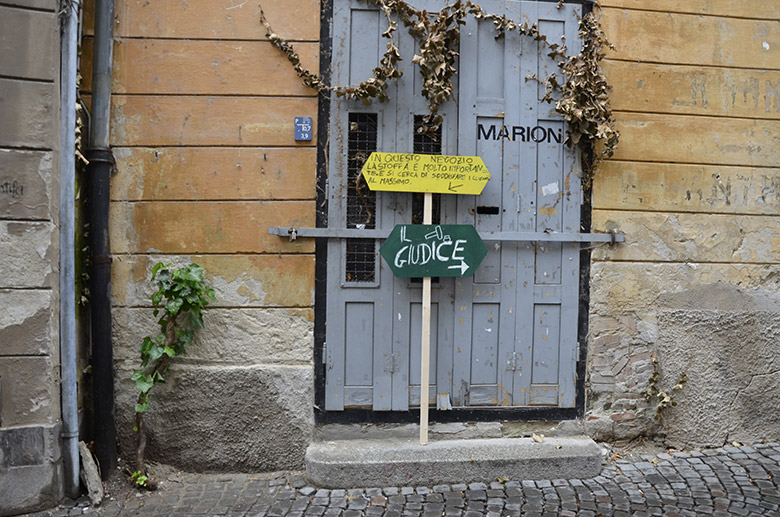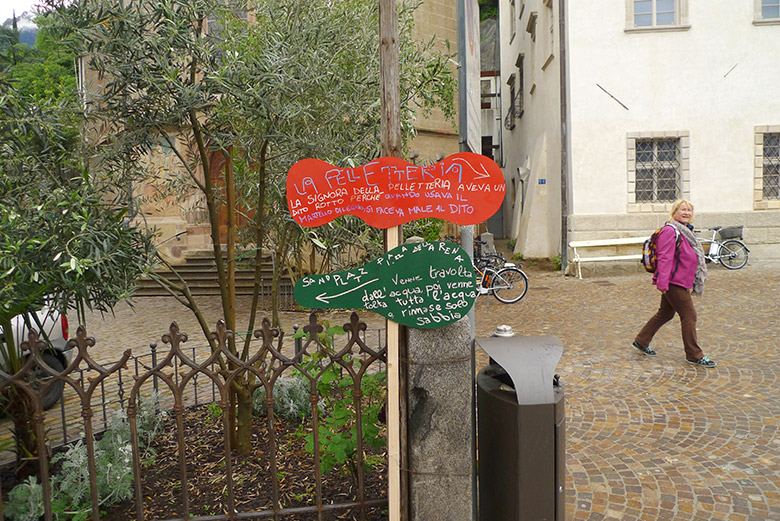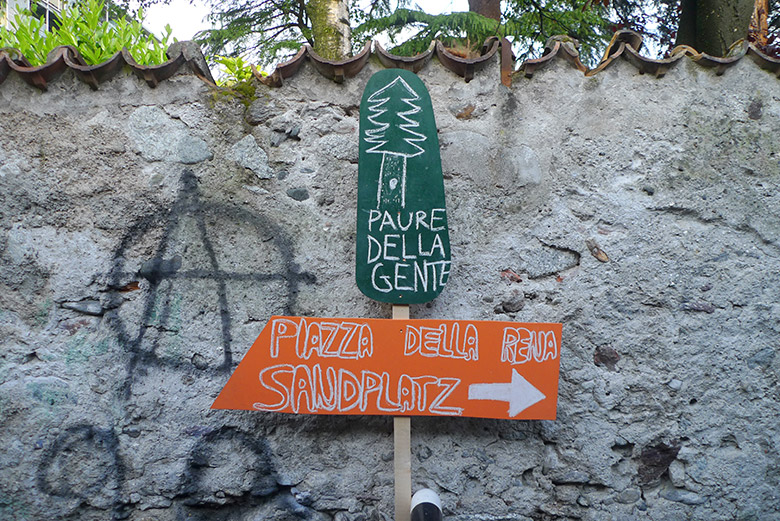 Thanks a lot to
Lupo & Burtscher team
and specially to Claudia Polizzi, for this invitation and all the organization! Thank you to Isabel to travelled with me, it was a long voyage from Strasbourg through Germany and Austria by car. Pictures are from Lupo & Burtscher & Isabel & me.